Adrianne of Happy Hour Projects is hosting an amazing Christmas in July Giveaway next week: July 16-22 and I have been given the chance to be one of her sponsors!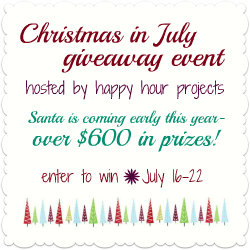 Adrianne's total prize packages are worth more than $600! She has divided up all of the goodies sponsors have donated into 6 amazing package with the values ranging between $90 and $130 each! Just take a look at some of the sponsors!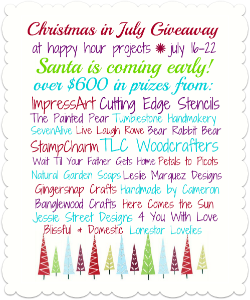 It's so exciting! Mark your calendars and don't forget to enter the Daelia's Biscuits for Cheese Giveaway going on right now until July 17!
4 You